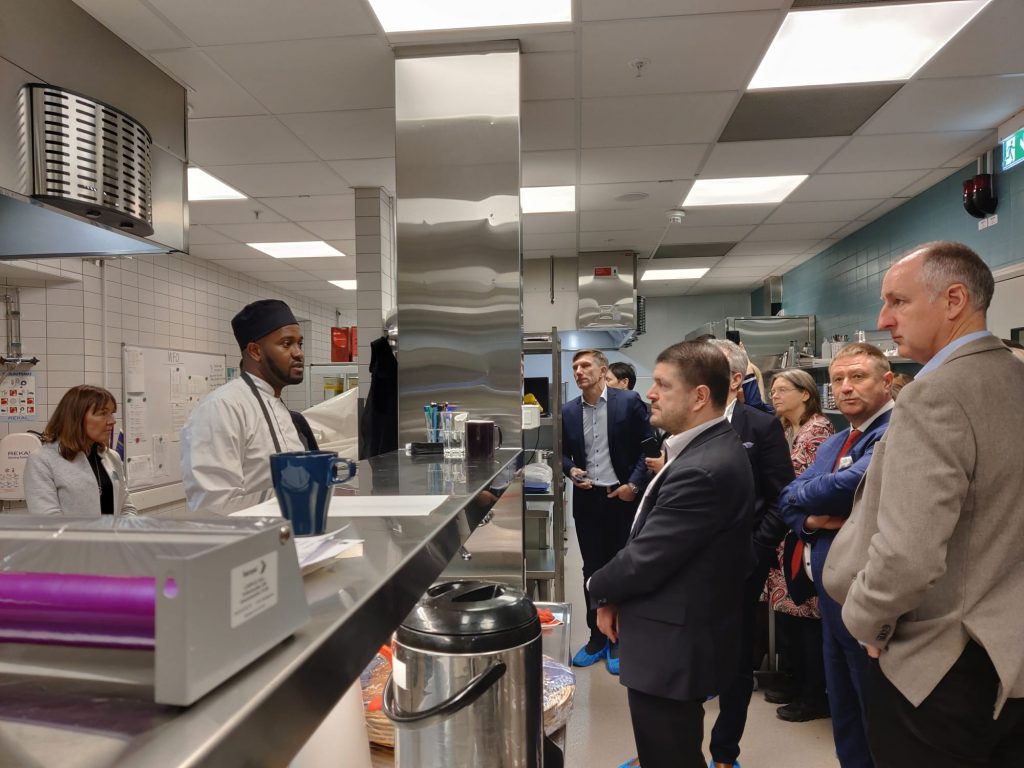 Uncategorised
Tartu County delegation to Uppsala County
Niina Sundin, Mattias Eriksson and Christopher Malefors, LOWINFOOD partners from the Swedish University of Agricultural Science, participated in the Tartu County delegation to Uppsala County. The main objective of this visit was to intensify Estonian cooperation with Sweden, especially within the county of Uppsala, as Tartu and Uppsala are twin cities, and both regions are similar in size, structure and identified challenges. They also have good cooperation between Tartu University and Uppsala University.
The main themes of the visit were to share best practices from Uppsala County and City on the topics of sustainable school meals, circular economy, sustainable mobility, etc.
Our partners participated in the session about sustainable school meals, where they were shown the proactive steps Swedish public catering entities have taken to mitigate the adverse effects of their food services. "We had fruitful discussions regarding food waste prevention and reduction in school catering, and sharing of our experiences. We visited Lundellska skolan in Uppsala, where the guests were shown around the kitchen, and school canteen before being invited to eat school lunch", stated Niina Sundin. With the aim of exploring other ongoing initiatives, they explained the innovations that LOWINFOOD has implemented in schools.
Share on Facebook
Share on Twitter
Share on Pinterest