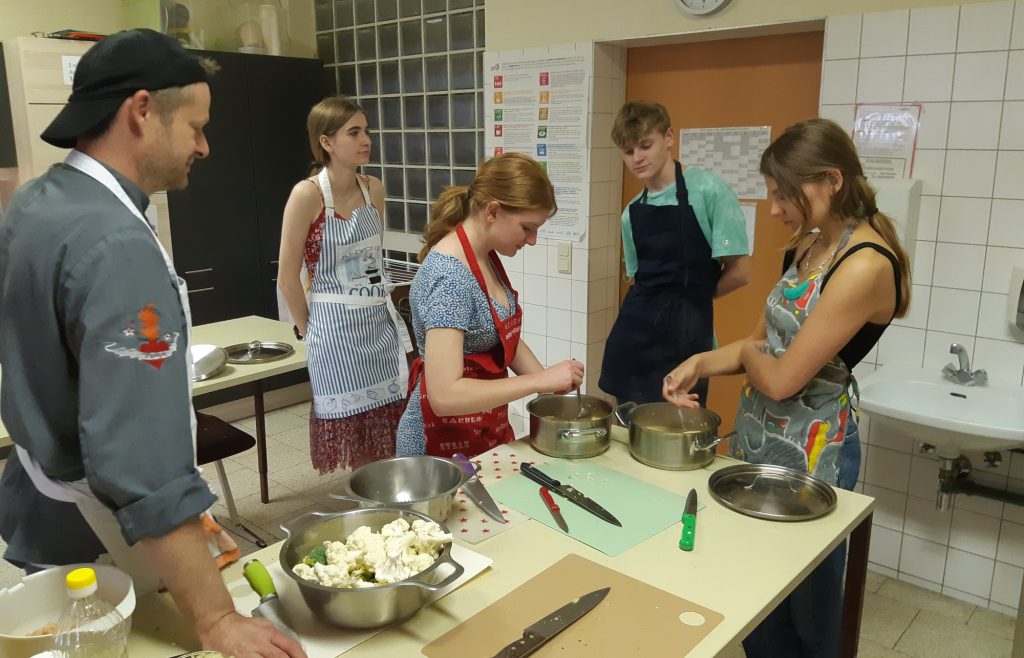 Uncategorised
Zero-waste cooking with a chef
The LOWINFOOD partner Austrian Institute of Ecology organised two workshops bringing together students with the chef Jochen Neustifter, who has already participated in initiatives of this kind promoted by LOWINFOOD.
The workshops took place in May and October 2023, one made with students from a college for economic professions. and the other with general secondary school students. In both workshops, the introductory part was conducted by the LOWINFOOD partner Kevin Kaltenbrunner, where he presented several facts and figures concerning food waste, including tips and tricks to reduce food waste at home and in schools.
Afterwards, they had a several-hour-long cooking session with the chef Jochen Neustifter. The students cooked two soups (chicken and vegetables), made two coconut curries (chicken and vegetables) with chickpeas and couscous and a vegan chocolate mousse for dessert. "Thanks to our chef Jochen it was very easy for everyone to follow the instructions and teachers as well as students had a lot of fun", stated Kaltenbrunner.
Share on Facebook
Share on Twitter
Share on Pinterest