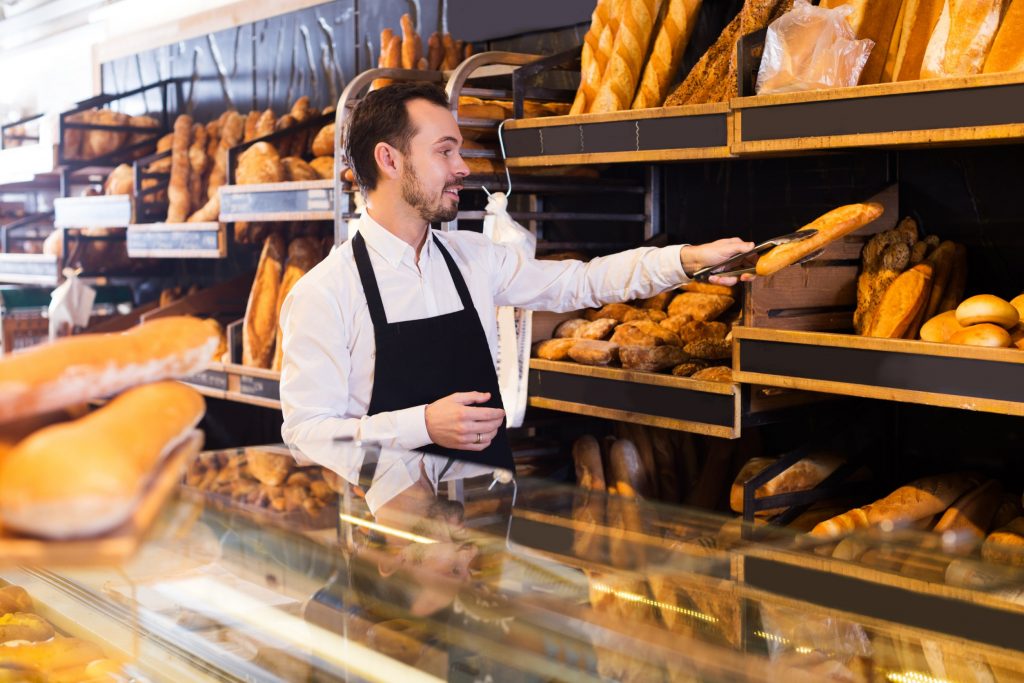 Uncategorised
Forecasting Order Optimization Software helps increase sustainability in the bakery trade
At the Retaste conference recently held in Athens, the LOWINFOOD partners Vanessa Baur and Christina Strotmann from ISUN presented a poster where they analysed the effect of using a forecasting order optimization software in reducing bakery returns and improving sales performance.
36% of the 1.7 million tonnes of bread that are wasted annually in Germany is due to the return of unsold bakery products. Reducing bakery returns is not only reasonable from an ecological and ethical point of view but also economically, which is especially interesting for bakeries as production costs have strongly increased in recent months.
One of the innovations that are being validated and further developed in LOWINFOOD, named FoodTracks, is an intelligent demand planning software targeted to optimize ordering processes in bakeries by providing insights into orders and sales, as it uses data on past sales of each particular bakery and derives order suggestions for the store.
According to the results obtained, all bakeries showed significant improvements in reducing the quantity of bread returned. One of the main conclusions is that the reliability of the predictions made by the software is better when bakeries maintain their data.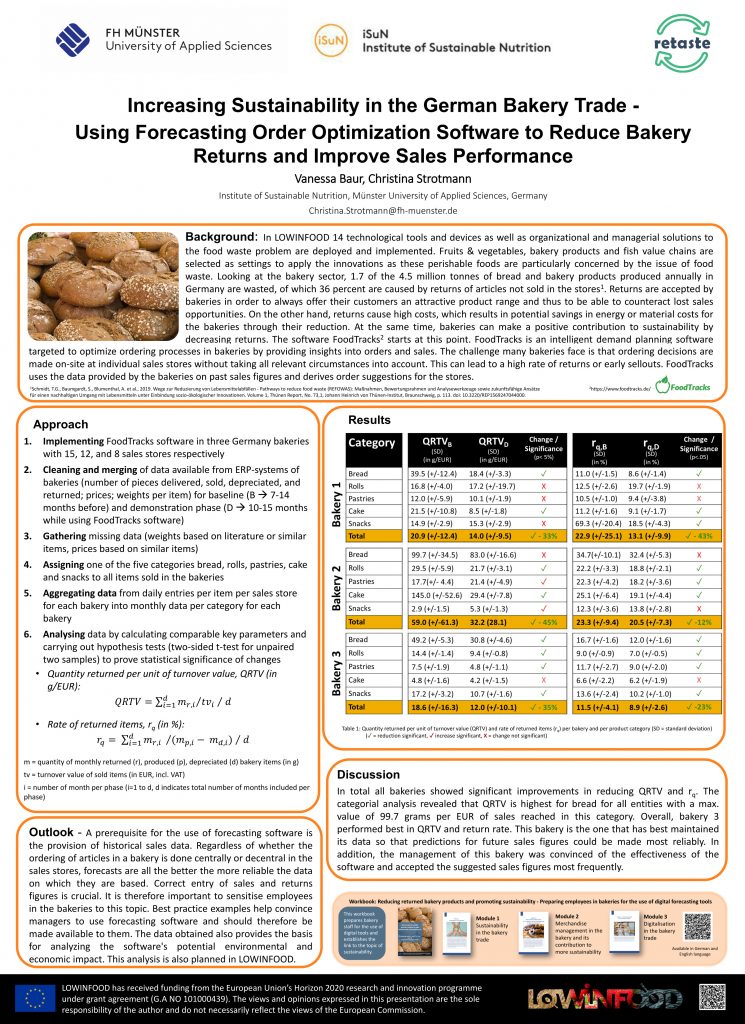 Share on Facebook
Share on Twitter
Share on Pinterest