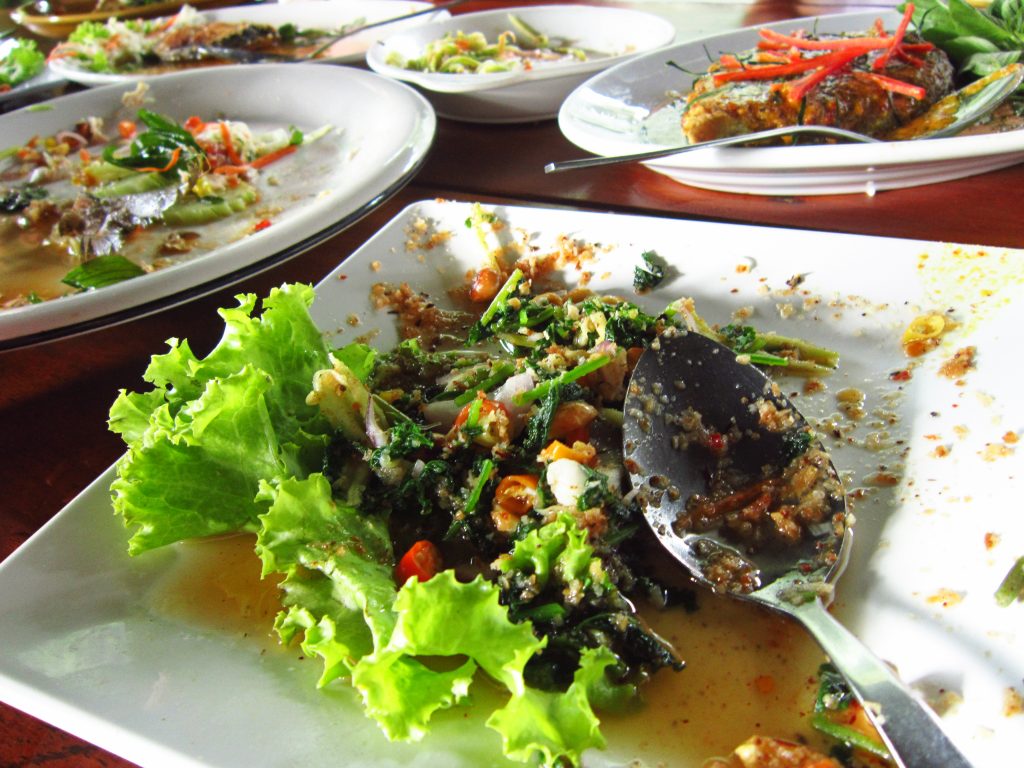 Uncategorised
Evaluating the Kitro smart scale device for food waste management in German catering facilities
The LOWINFOOD partners Vanessa Baur, Paula Gerwin and Christina Strotmann from ISUN recently presented a poster at the Retaste Conference where the preliminary results of the assessment of one of the LOWINFOOD innovations, Kitro, in German catering facilities were detailed.
Kitro is a smart device consisting of a scale and camera which can be integrated into any kitchen waste bin. When installed, the device takes a picture automatically every time something is thrown into the container. The scale measures the weight at the same time. The images are then analysed using artificial intelligence to identify the wasted food items.
The study carried out by ISUN had the goal of showing extensive food waste data originating from two different catering settings (business and hotel catering) in Germany, where the device was used over a period of one year. From the second month on, reduction measures were implemented, as the device analysed which meal of the day causes the most food waste.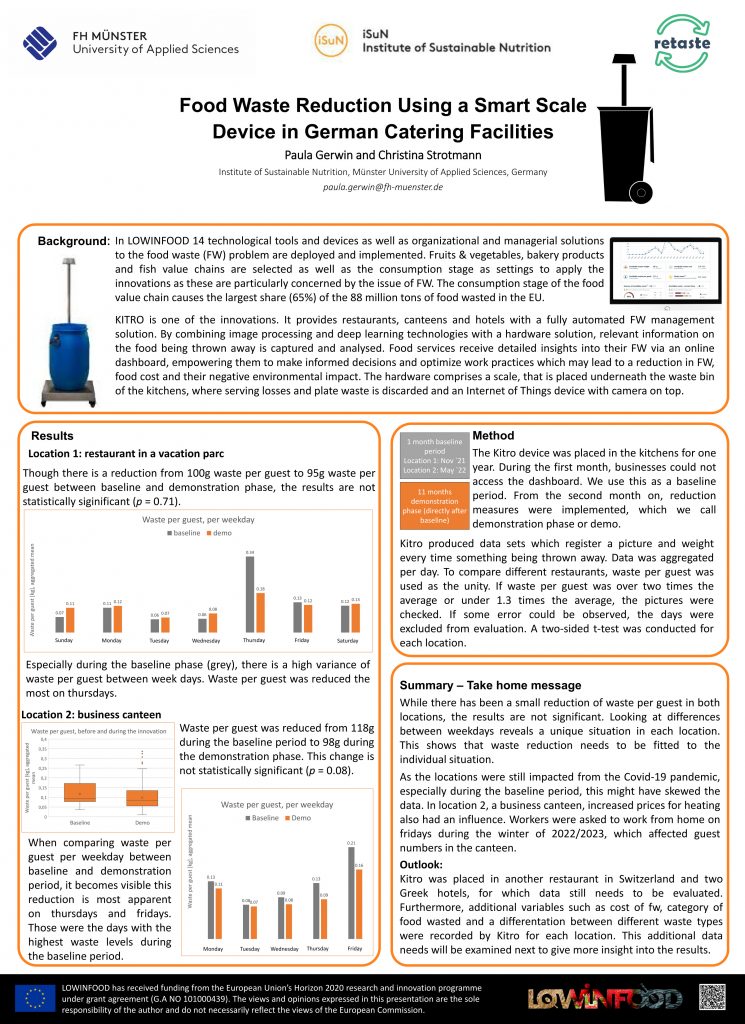 Share on Facebook
Share on Twitter
Share on Pinterest