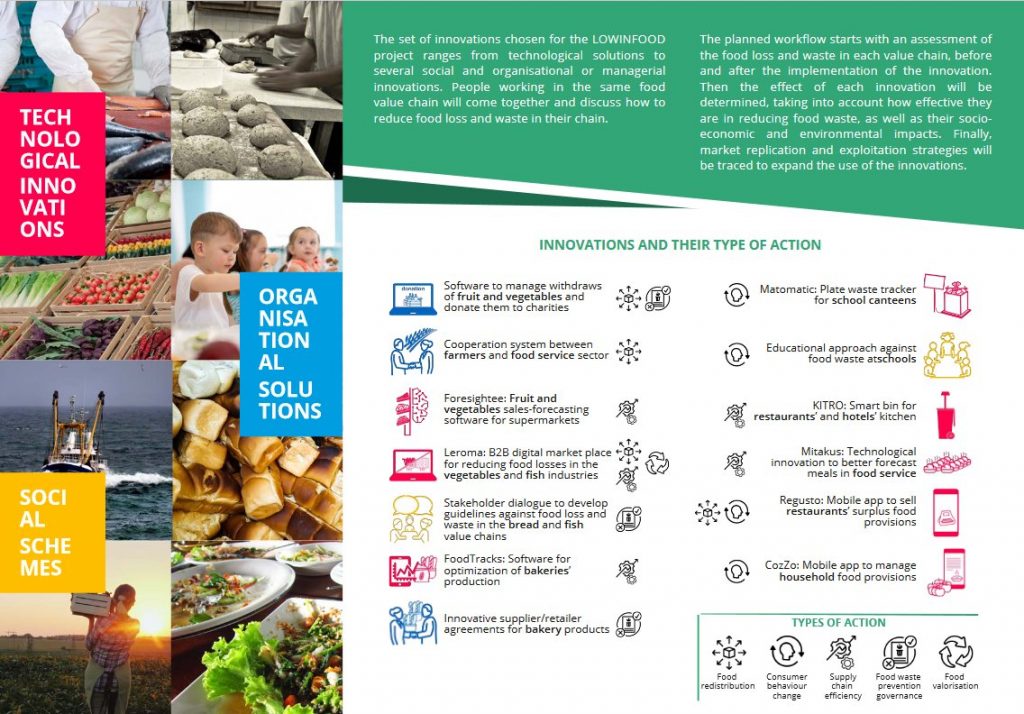 Uncategorised
LOWINFOOD project at a glance
The LOWINFOOD project has designed different promotional materials to provide an overview of the project's objectives, its commitment and approach.
The last material is a leaflet with a summary of the 14 innovations LOWINFOOD has selected to test, demonstrate and boost to tackle food loss and waste. They are coloured according to the type of innovation they belong to: magenta ones are technological innovations, blue ones are organisational or managerial solutions, and yellow ones are social innovations.
Besides, the leaflet also displays the types of action of each innovation, that is, the effect each of them has in preventing food loss and waste throughout the food life cycle.
Share on Facebook
Share on Twitter
Share on Pinterest