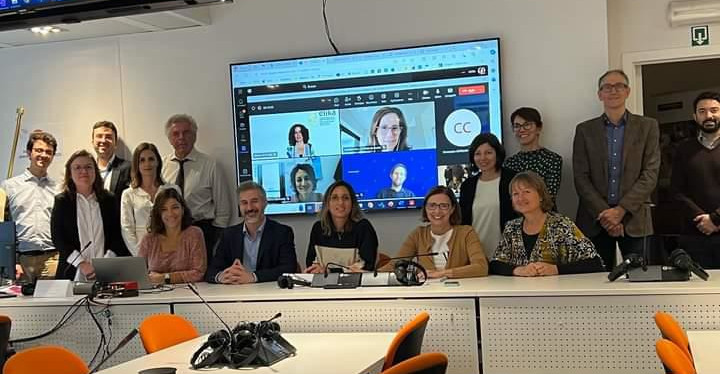 Uncategorised
Sister Projects' Cooperation Experience Joint event
On 26 October 2023, the five projects that were funded under topics RUR-07-2020 and RUR-06-2020, both focusing on food loss and waste reduction, the so-called sister projects, celebrated a joint event in Brussels to discuss and share the experience of the cooperation that has been established among them from the very beginning of the projects.
The first meeting of the sister project took place in November 2020, even before some of the kick-off meetings of the five projects involved in the cooperation. Three years later, the representatives of the five sister projects came to Brussels to report the positive outcomes of this collaboration. This collaboration has been focused on joint communication on the websites, organisation of dissemination activities and the use of the Sustainable Food System Innovation Platform, along with the efforts that are being made to integrate the policy recommendations emerging from the innovation pilots.
In the second part of the meeting, the five coordinators participated in a roundtable to discuss the lessons learnt from this cooperation, highlighting best practices and room for improvement. The three project and policy officers in charge of following the five sister projects on behalf of the European Commission also participated in the meeting, commenting that this collaboration represents a story of success that can be taken as an example for other projects, and highlighting that most of the impact of the collaboration is yet to come as the results are being disseminated.
Share on Facebook
Share on Twitter
Share on Pinterest