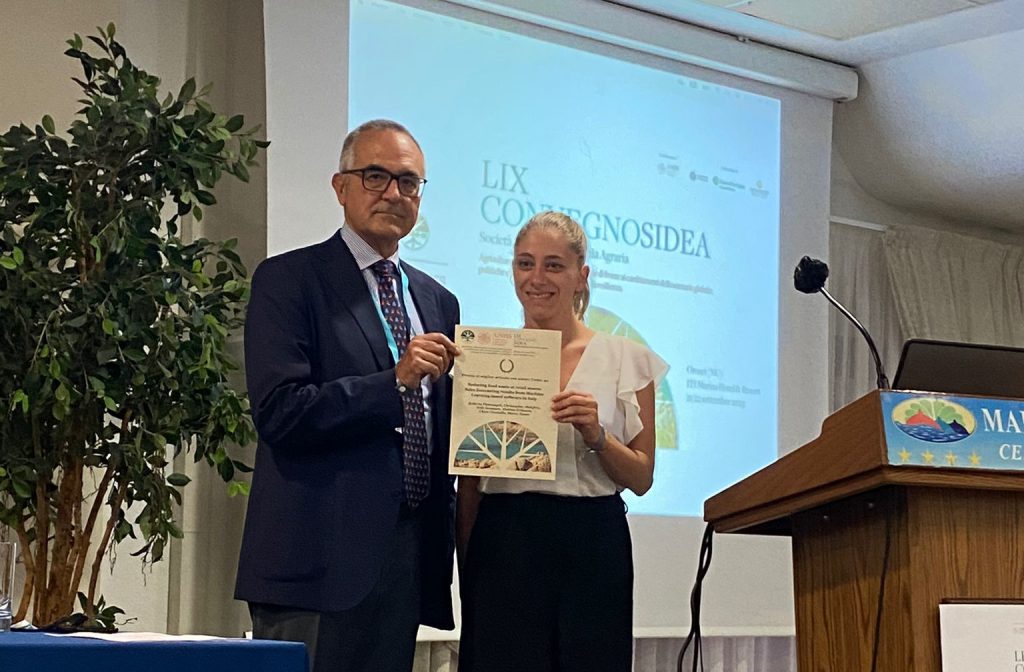 Uncategorised
LOWINFOOD wins a prize at SIDEA
On 21 and 22 September 2023, the LOWINFOOD partner UNITUS joined the LIX Annual Conference SIDEA – Società Italiana di Economia Agraria in Marina di Orosei, Italy.
Two researchers from UNITUS presented their works. On the one hand, Roberta Pietrangeli's contribution was entitled "Reducing food waste at retail stores: Sales forecasting results from Machine Learning based software in Italy". On the other hand, Marco Nasso contributed with "The role of upstream actors in the management of fresh fruit & vegetables surplus and losses".
Apart from presenting the results, Roberta Pietrangeli's abstract contribution was awarded as the best contribution presented by under 40 researchers. Congratulations Roberta!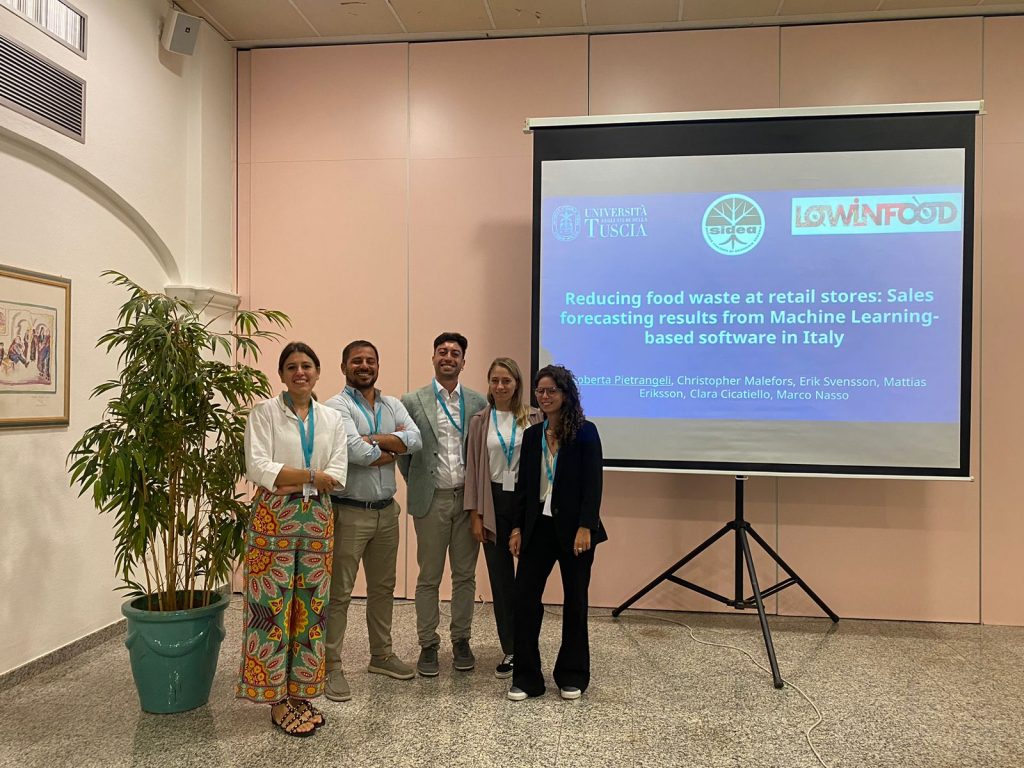 Share on Facebook
Share on Twitter
Share on Pinterest