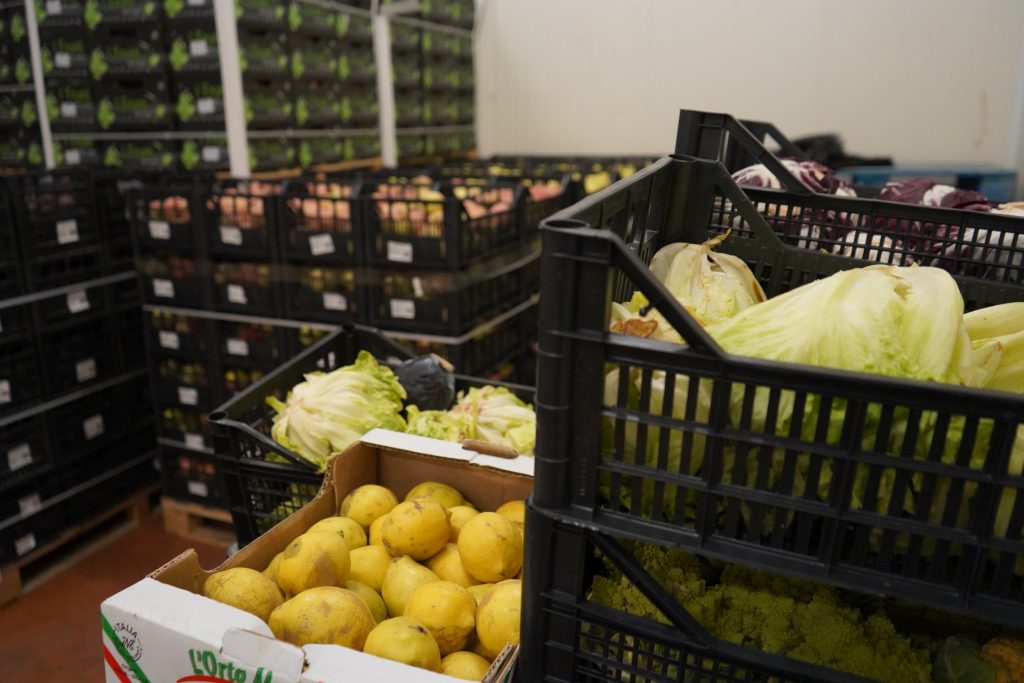 Uncategorised
Case study of the institutional innovation to manage fruit & vegetables withdrawals
The Emilia-Romagna Region aims to extend to other realities their innovation: a S.I.R. (Sistema Informativo dei Ritiri) platform for the digitalisation of the procedures related to the fruit and vegetable withdrawals from the market and the distribution to charitable organisations.
The innovation created by the Regione Emilia-Romagna government and promoted by LOWINFOOD is being carried out in Rimini (Italy). This institutional innovation is undoubtedly a good practice to reduce food waste. Using software to manage surpluses, the associations in the region distribute the food to people in need instead of it going to the rubbish.
The institutions or associations involved in this innovation are the Emilia-Romagna Region (partner of LOWINFOOD), Emporio Solidale of Rimini, Centro Agroalimentare di Parma, and the Associations of producer organisations (APOs) Gruppo Vi.Va.
During the Ecomondo fair, they showed the other LOWINFOOD Italian partners – the University of Tuscia and the University of Bologna, Department of Agrifood Sciences and Technologies – how the S.I.R. platform works and discussed its evolution and perspectives. First, a visit was made to the Caritas in Rimini to witness the weekly delivery of food surpluses by some Op – Producers' Organisations: the head office acts as a collector and, through the S.I.R., subdivides a load of products according to the requests of the individual beneficiaries (in this case, parishes and needy people) who will then collect their share.
The model works and is replicable, with a series of advantages, including complete dematerialisation of all documents; more transparency in all phases of withdrawal operations (it is possible to follow them in real-time even from different locations); a significant increase in the quantity of product distributed; optimisation of loading/unloading operations; reduction of distances travelled; the possibility of storing fruit and vegetables at a controlled temperature if the distribution is not immediate, especially in summer; savings in monitoring and control costs, since all steps and fulfilments are certified and controlled.
The following video summarizes the basics of this innovation.
Share on Facebook
Share on Twitter
Share on Pinterest