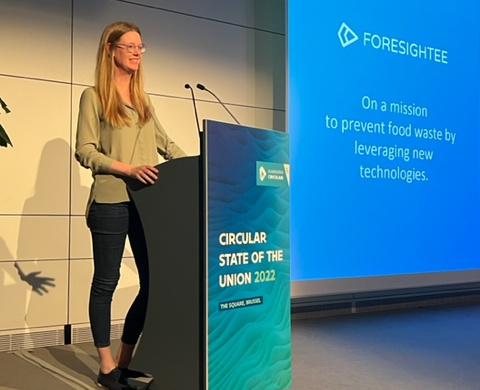 Uncategorised
Foresightee is getting attention in Belgium
The LOWINFOOD partner Foresightee, the start-up that has provided one of the technological innovations to be tested and scaled up, is getting attention in Belgium, its country of origin. Judith Ketelslegers, the founder of this new technology to predict the demand for fresh food products to reduce food surpluses, has offered several interviews and speeches at conferences in recent weeks.
LOWINFOOD is testing this software as sales-forecasting software for fruit and vegetables for supermarkets, allowing better management of orders, and thus making it possible to reduce food surpluses.
Judith Ketelslegers participated on 25 April 2022 in the Circular State of the Union networking event, which included six work agendas, one of them regarding the food chain, where Judith presented Foresightee.
Besides, the founder of Foresightee was interviewed by NextGen Belgium, an initiative aimed at helping relaunch Belgium for the next generations, as well as by LumiWorld, the Luminus energy supplier blog, to be in their content series about changemakers.
And last but not least, Foresightee is nominated for the "Belgian tech startup of the year", award by datanews.
Share on Facebook
Share on Twitter
Share on Pinterest