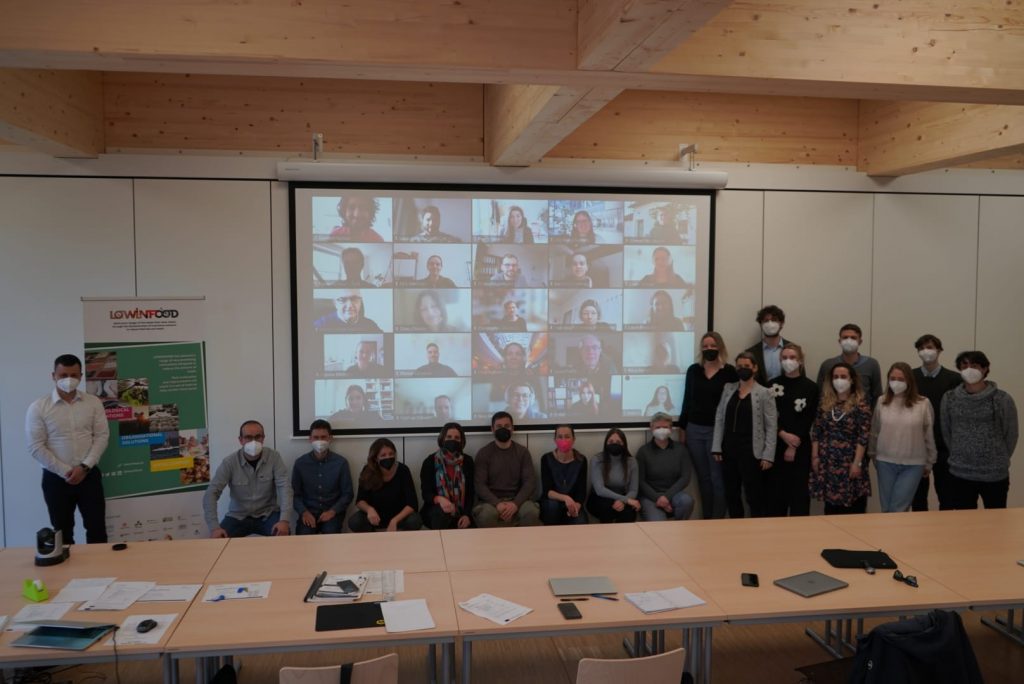 Uncategorised
LOWINFOOD is celebrating its General Project Meeting, physically for the first time!
On 24 and 25 February 2022, LOWINFOOD is celebrating its general project meeting. For the first time, a hybrid format has been arranged: some partners have joined together in Vienna (Austria), while some others have connected to the meeting online.
The meeting is being held at the Universitaet fuer Bodenkultur Wien (BOKU), which is the place where LOWINFOOD was firstly conceived, three years ago. This conception became true, and after more than a year on the go, the same place is hosting the first semi-physical meeting.
At this stage of the project, the innovations are being evaluated. Several ways are being used for this purpose, such as interviews, surveys, data collected from innovations' database and companies, direct measurements to collect data on food waste and composition, and expert consultation to fill the gaps or complement information.
Plenary sessions as well as parallel sessions have taken place during the first-day meeting.
Visit the photo gallery of the two-day meeting
Share on Facebook
Share on Twitter
Share on Pinterest