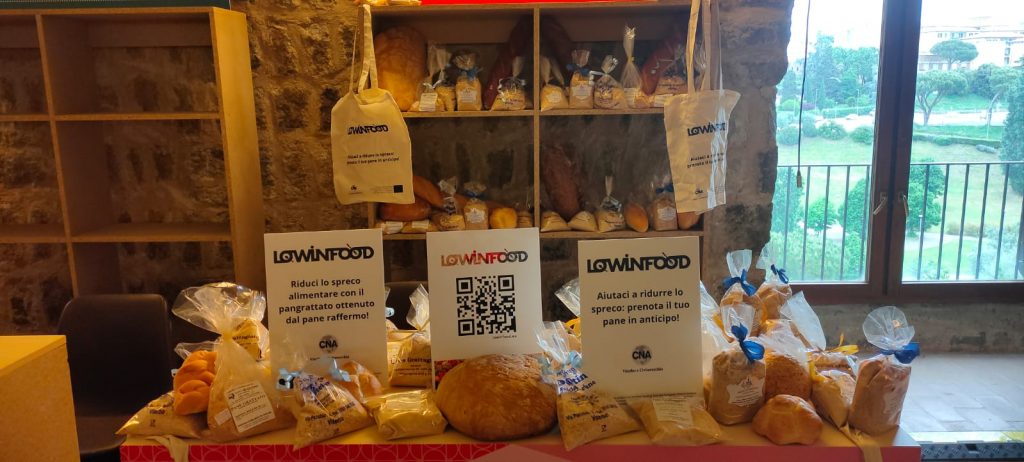 Uncategorised
Breadcrumbs from bread surplus to raise awareness of bread loss and waste
LOWINFOOD raised awareness about the fight against bread loss and waste at the Assaggi food and wine fair, held in Viterbo from 19 to 22 May 2023. Around 5000 visitors attended the event.
In the framework of the roadmap "Una mano contro lo spreco" – "a hand against the waste" the research team of the University of Tuscia has collaborated in the event organised by the LOWINFOOD partner CNA of Viterbo e Civitavecchia to promote the activities around the task "Innovating supplier-retailer interactions through stakeholder dialogue to avoid waste of bakery products".
In this particular context, which involved many local artisanal producers located in the region, LOWINFOOD's mission has been to promote the issue of bread loss and waste in the bakery value chain. As part of the initiative, breadcrumbs produced from the surplus bread by the involved bakers were distributed to visitors.
Share on Facebook
Share on Twitter
Share on Pinterest