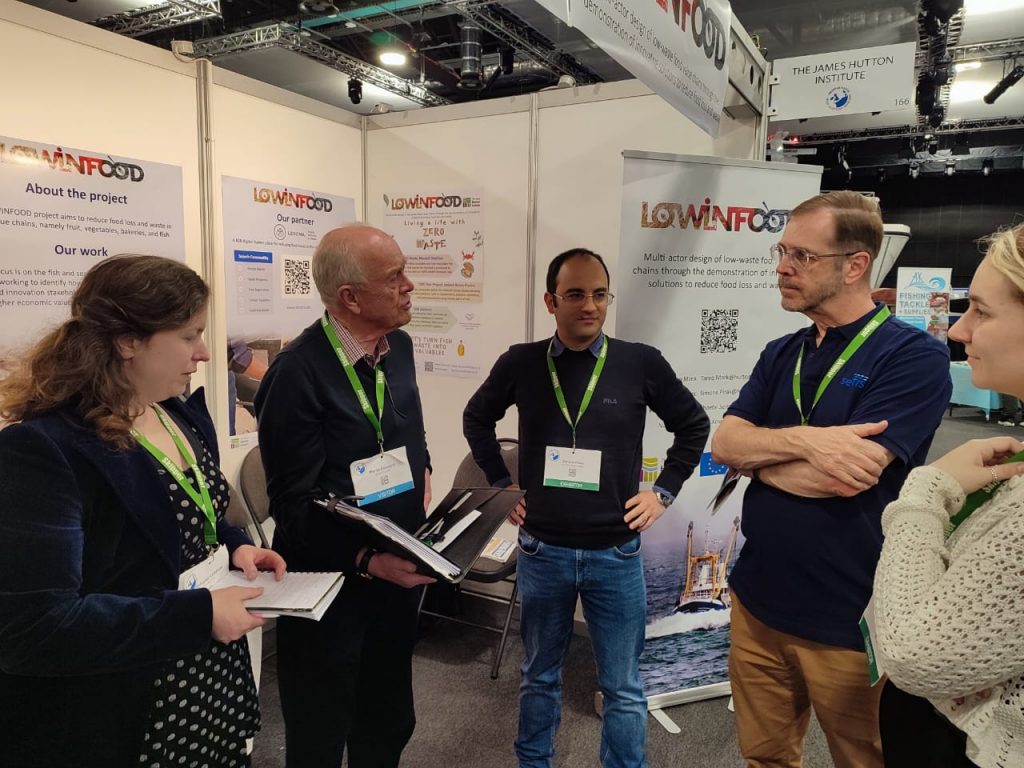 Uncategorised
Fruitful attendance at the Scottish Skipper Expo 2023
On 12-13 May 2023, the LOWINFOOD partner James Hutton Institute attended the Scottish Skipper Expo in Aberdeen (Scotland) to explore with stakeholders how to make the most of fish products and reduce fish waste. "It has been an invaluable opportunity for showcasing the LOWINFOOD project and meeting new stakeholders who are working to build a sustainable fish value chain", stated the project's representatives present at the expo.
During the two days, they had the chance to meet and discuss with many stakeholders working for a more environment-friendly blue economy, in topics such as technologies to reduce by-catch, software for quantification and traceability of fish products, exploring new sustainable routes for fish products, the potential of using chitin from shellfish as a fertilizer of building more value from fish by-products.
They even had a visit from Mairi Gougeon, Scotland's Minister for Rural Affairs, Land Reform and Islands. They illustrated what LOWINFOOD is doing to build a low-waste fish supply chain through collaboration.
Share on Facebook
Share on Twitter
Share on Pinterest