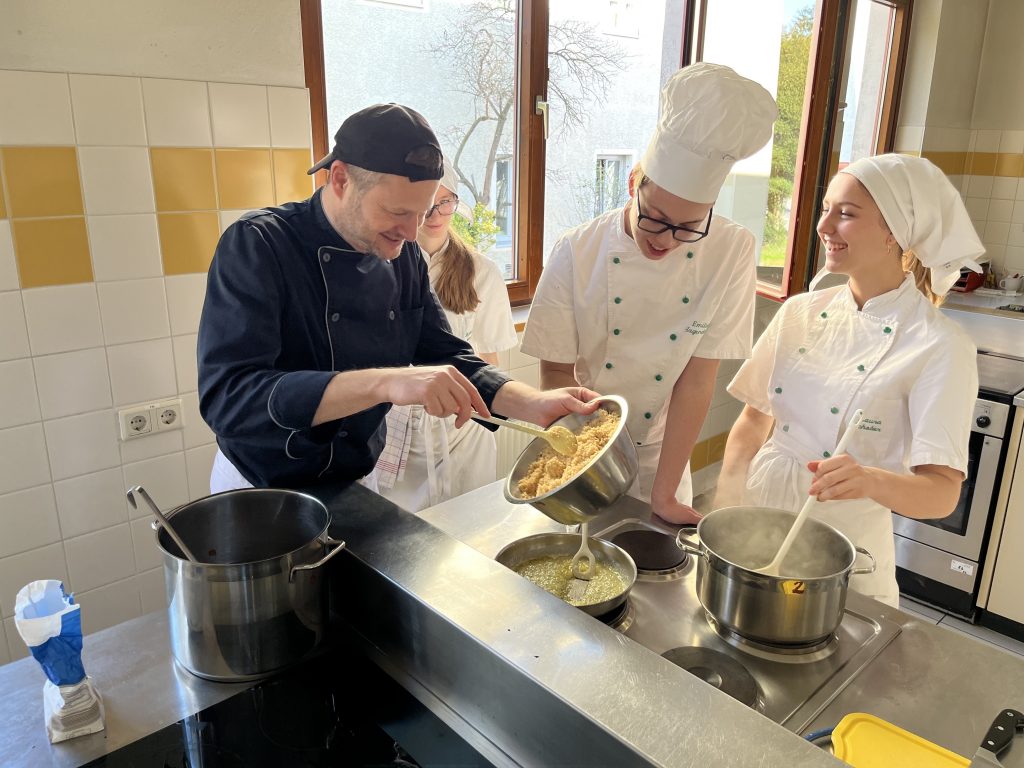 Uncategorised
Tasty dishes from food leftovers
On 22 March 2023, students from the school HLA Grazer Schulschwestern Franziskanerinnen participated in a workshop in the city of Graz Austria.
The LOWINFOOD Workshop, organized by the Austrian Institute of Ecology, consisted of two parts: First an introduction presentation about food waste. Including the SDGs, annual amounts and most importantly food waste at home and at school and how to avoid it.
Afterwards, they made a several-hour-long cooking session with the students and our chef. This was the fun and practical part where the students cooked delicious food and got a lot of information about waste-free or waste-reduced cooking. As students stated in the news item published on their school's website, "Chef Jochen Neustifter was also able to show the students that a lot of food leftovers, which usually arise when cooking, can still be processed into tasty dishes".
Share on Facebook
Share on Twitter
Share on Pinterest