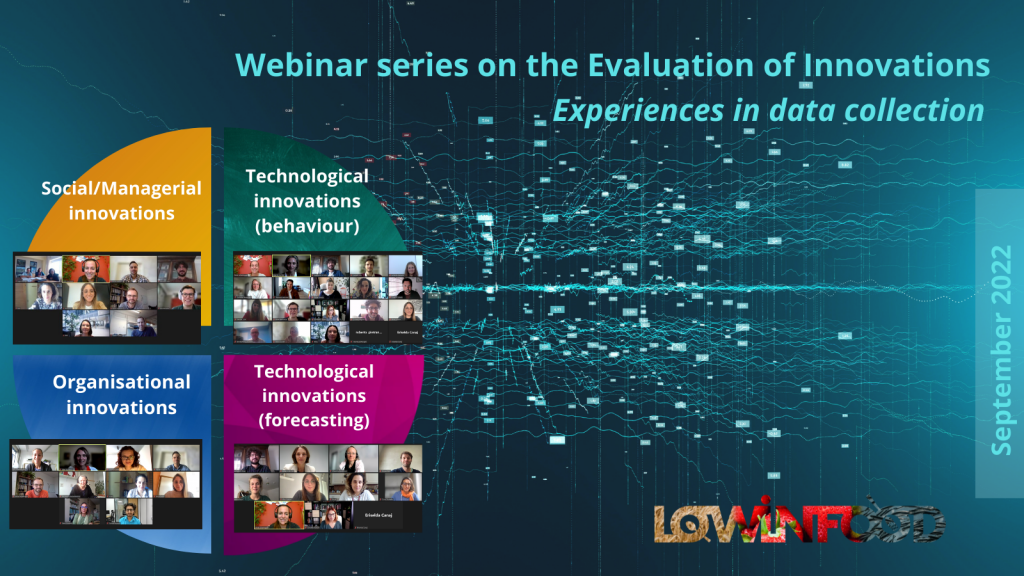 Uncategorised
Sharing and advancing the data collection experience
In the framework of the methodology for the evaluation of innovations that LOWINFOOD is implementing in different parts of Europe, the team in charge of this methodology has conducted a series of webinars with the aim of exchanging experiences in data collection. The meetings have been very beneficial to identify barriers in data collection and together look for solutions.
One aspect that has emerged in all sessions has been the challenge of motivating stakeholders to replicate innovations. The lack of time to provide the necessary information or the difficulty of providing sensitive data, such as costs, are a reality. Visibility and communication of these customers can be key as well as face-to-face relationships to create connection.
Another highlight has been the challenge of how to work with not clean data, due to human error or the working environment. It is necessary to take the time to analyse the data carefully and with a global view as long as not too many details are lost. Fortunately, LOWINFOOD allows this time to be taken.
In general, collaborations will be carried out with the least effort for the participating stakeholders, and companies that value their products and look for potential for improvement will be LOWINFOOD's main target group.
Share on Facebook
Share on Twitter
Share on Pinterest