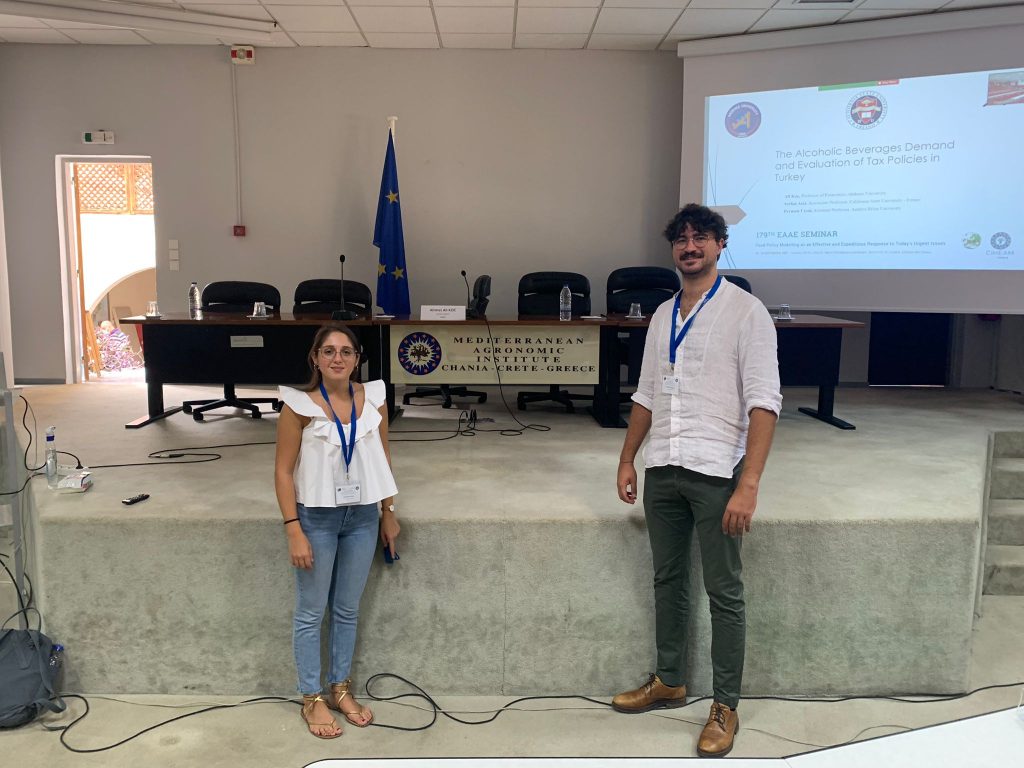 Uncategorised
LOWINFOOD at the 179th EAAE (European Association of Agricultural Economists) seminar
On 10 September 2021, LOWINFOOD partners Gianluca Di Fiore and Elisa Carloni, from the University of Bologna, attended the 179th EAAE (European Association of Agricultural Economists) seminar, at the "Mediterranean Agronomic Institute of Chania" (Crete). The conference title was "Food Policy Modelling as an Effective and Expeditious Response to Today's Urgent Issues" and was mainly focused on bringing together ideas to assist policy-making decisions in agriculture and the agri-food industry.
They presented their work in the session "Food Security and Food Choices", where they analysed the contexts in which the innovation on CAP Food Surplus withdrawals from Emilia-Romagna Region can be potentially implemented. They had a very fruitful discussion. 
The audience was mainly composed of Agricultural Economists, and they had the possibility to attend several sessions on different aspects of the agri-food systems like Innovation and ICT in agriculture; Dealing with Future Challenges in Agriculture; Modelling Tools for Policy Analysis.
Share on Facebook
Share on Twitter
Share on Pinterest